Rock Art Brewing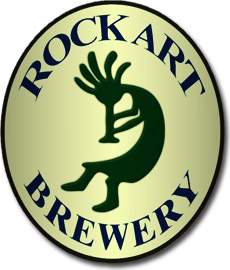 Rock Art Brewing has come under flagrant legal attack from the makers of Monster Energy Drinks. They received a cease and desist order asking them to stop the production and marketing of their "Vermonster" barley wine. The makers of Monster Energy Drink, Hansen Beverage Company, claim that the beer's label is a copyright infringement – which is pretty obviously bollocks.
To support Rock Art Brewing, boycott Monster Energy Drinks. And show your support by buying something from the Rock Art Brewing online store – like a shirt or a glass or something!
RIP Greg Noonan
Gregory J. Noonan, a pioneer craft brewer that started Vermont's first brew pub and author of Brewing Lager Beers, died this past Sunday, October 11th. I had not heard of or read anything of Mr. Noonan prior to hearing about his passing, but various beer authors on the web have written tributes describing his legacy. I've put his book on my Amazon shopping list to learn firsthand more about this man's work posthumously.
In Progress…
On the homebrew front, we've got a couple of new ones racing for an opportunity to be consumed.
Hump's Devilish Nectar is a Belgian Strong Golden Ale that is finally almost finished – after five weeks of slow fermentation. The beer is finally down to 1.014 (9.4%abv!). I think it will get even lower (1.010 -> 1.012), so I'm patiently waiting. The yeast are still in suspension and there is still the occasional bubble slipping loose from the fermentation lock.
Hump's Estate-Hopped Rye is a Rye Pale Ale made with our homegrown hops. We just brewed it this past Sunday (10/11), but it's already mostly finished. Attenuation appears to be complete. Now, we just wait for the yeast to flocculate and fall out. This beer is very malty with a restrained rye character and a somewhat restrained hoppiness. The hop plants were not very productive this year, so we didn't harvest enough to make a hop bomb. But it does have a distinctly grassy hop flavor throughout that is quite pleasant – and quite a surprise for Chinook hops (which are usually resiny and piney/evergreen, sometimes with grapefruity bitter citrus).
Leave a Reply