About the Dogs
The beer labels I made all include a portrait of a dog – the "brew dog". The label has a name tag under the dog that reads "Miles". You'll find the same dog's picture all over this site. Miles is one of my dogs: a black flat-coat retriever. He just turned 10 on this past St.Patrick's Day (2010).
Miles when he was younger: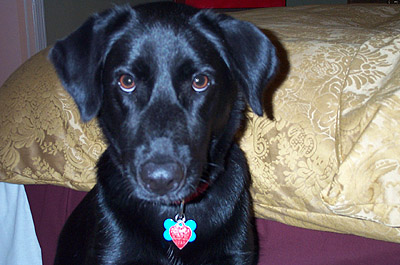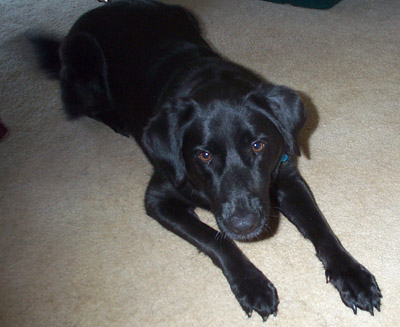 A couple of labels feature two dogs. The name tag for the second dog reads "Marla". Marla is my other dog: a black lab mix/mutt. She'll be 8 this upcoming summer (July 27th, 2010).
Marla when she was just a puppy: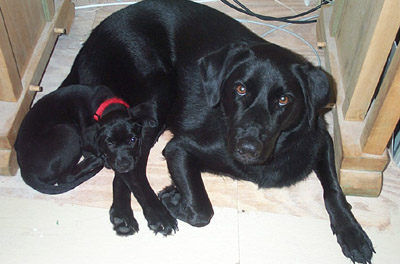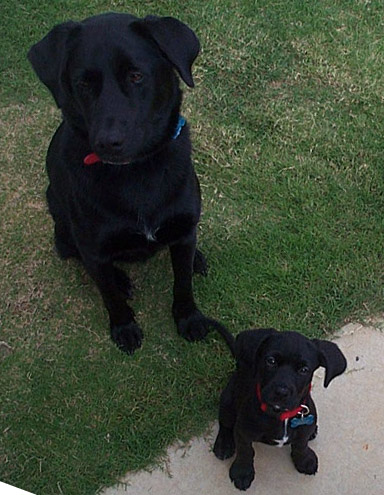 A recent holiday: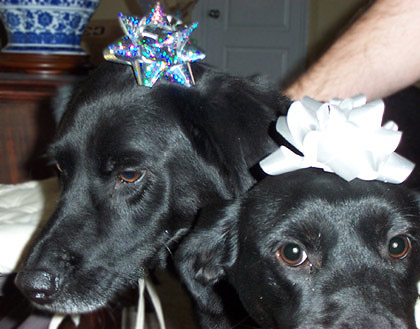 You may notice that the pictures on the labels rarely show black dogs. You may also notice that they don't really resemble my dogs. This is because the dog on the label is actually a pencil drawing I made of a weimaraner whose photo I found in an encyclopedia. The color of the dog on each label is intended to reflect the color of the beer. So stouts and porters show black dogs, pale ales show red dogs, and wheat beers show blond dogs.
That encyclopedia also had a picture of a dalmatian puppy – which inspired the third brew dog that you'll see on this site: "Splotchy"

Leave a Reply