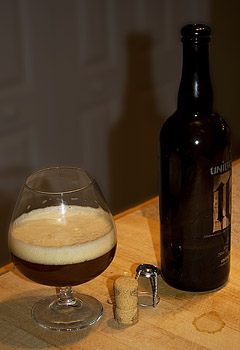 In my last post, I mentioned a couple of special brews that I picked up recently: Fantôme de Noël and Ommegang Chocolate Indulgence. They were both decent (the latter considerably more palatable than the former), but I have much higher praise for my most recent acquisitions: Unibroue 16 and Victory V12. They were absolutely delicious.
They certainly had their similarities. The Victory V12 was astoundingly drinkable for a beer that is so strong. The Unibroue, at 10%, is certainly no featherweight either. Both hid their alcohol well, and would probably be adored by any fan of Belgian strong ales.
My wife was out at a "girl's night out" with a few of her friends, so Will (my almost-three-year-old son) and I had a bachelor-style evening. He saw me taking pictures of the beer and decided that he wanted some of the camera's attention. Here he is, trying to steal a sip of the 16: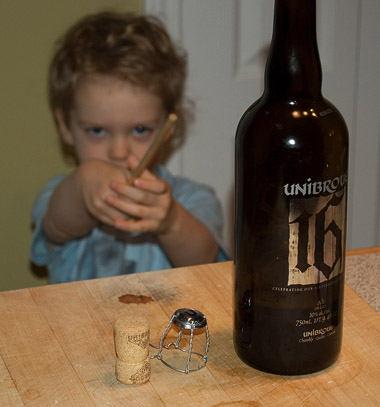 Luckily, I was able to outwit him and prevent him from snagging any of it. But he was persistent: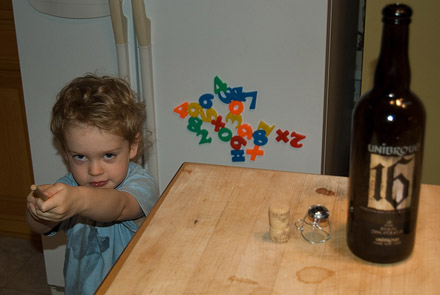 I didn't get a chance to photograph the Victory brew, which was packaged in a very extravagant bottle. But I think these photos, with their entertainment value, more than make up for that absence.
Leave a Reply