Today I dug up the photo of myself that I use as my RateBeer.com avatar. I retouched the photo this evening, so it looks a little better now. I figured, while at it, I would load some of these pics onto this blog.
So here is the original photo – after retouching in order to "get the red out":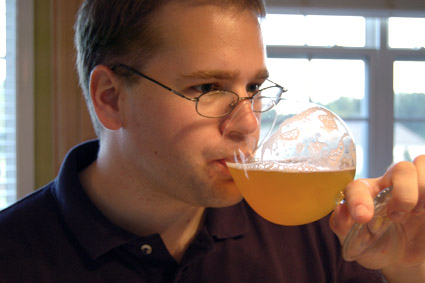 And here is another shot of me, tasting a brew (if I recall correctly, it is a glass of Ayinger Celebrator):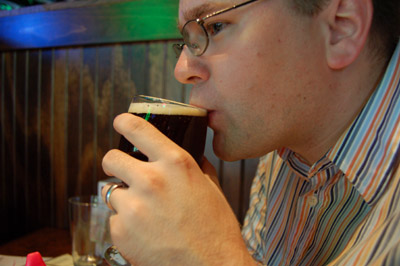 And at the same restaurant as above – but now trying to balance a coaster on my head: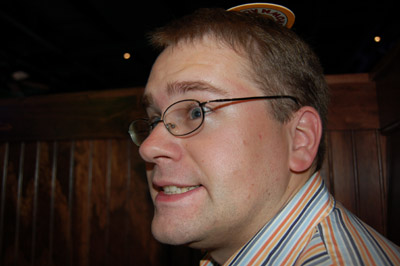 Finally, below is the last one from that same restaurant. I believe it is a glass of Paulaner Salvator – we were having a Doppelbock Death Match that evening: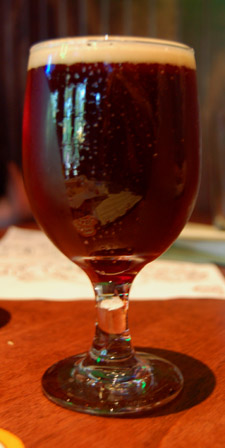 All of these photos, by the way, are from about one year ago. In fact they were taken on my 4th wedding anniversary, 7/27/2006. And, no, I don't just take my wife out for beer on our anniversary. We did this during the week and celebrated our anniversary in more formal style that following weekend.
But we did exchange gifts that day. My wife's gift was the Nikon D50 camera with which she took these photos. Since then she's gotten herself addicted to photography, upgraded to a Nikon D200, and is now the best professional photographer in Atlanta.
Leave a Reply