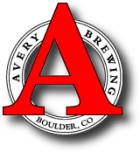 Avery Brewing Company makes some very delicious beers. They have a whole line of devilish, high-gravity beers. One is named The Beast, another Samael, and finally Mephistopheles.
The other week I tried The Beast. It is a malt powerhouse: very, very sweet and nuanced in interesting, malty ways. This evening I tried a much more interesting one: Samael. Whoah.
This beer is ridiculous – but in a good way. Like its sibling, it is incredibly malty. But it is much more complex, primarily from the extensive use of oak. Its flavors range from molasses and vanilla to rum-soaked fruit and bourbon. It is decadent for sure – and quite strong.
Georgia liquor laws outlaw the sale of beers with more than 14% alcohol (by volume). All three of Avery's demonic brews top that. I managed to score a bottle of each while in Seattle. Perhaps tomorrow night will be the night for Mephistopheles. But while Samael stands alone, unique, his cherubim brethren, Mephistopheles, faces stiff competition from Dogfish Head's World Wide Stout.
I'll let you know how they fare against one another. Both are extremely highly-rated on RateBeer.com. As they supposedly say in the hills of Scotland where whiskey is made by immortals, "There can be only one."
One Response to "Samael"
on August 27, 2007 at 11:58pm

Have you tried Samuel Adams Triple Bock? I just got my hands on a bottle of the 1997 batch and wish I had made a different purchase. Maybe this just isn't my style or maybe this particular brew was an especially bad specimen for the style. Ratebeer puts it pretty low and even lower for its style (0.8% style pctl!). Just curious how these compare to that.
Leave a Reply